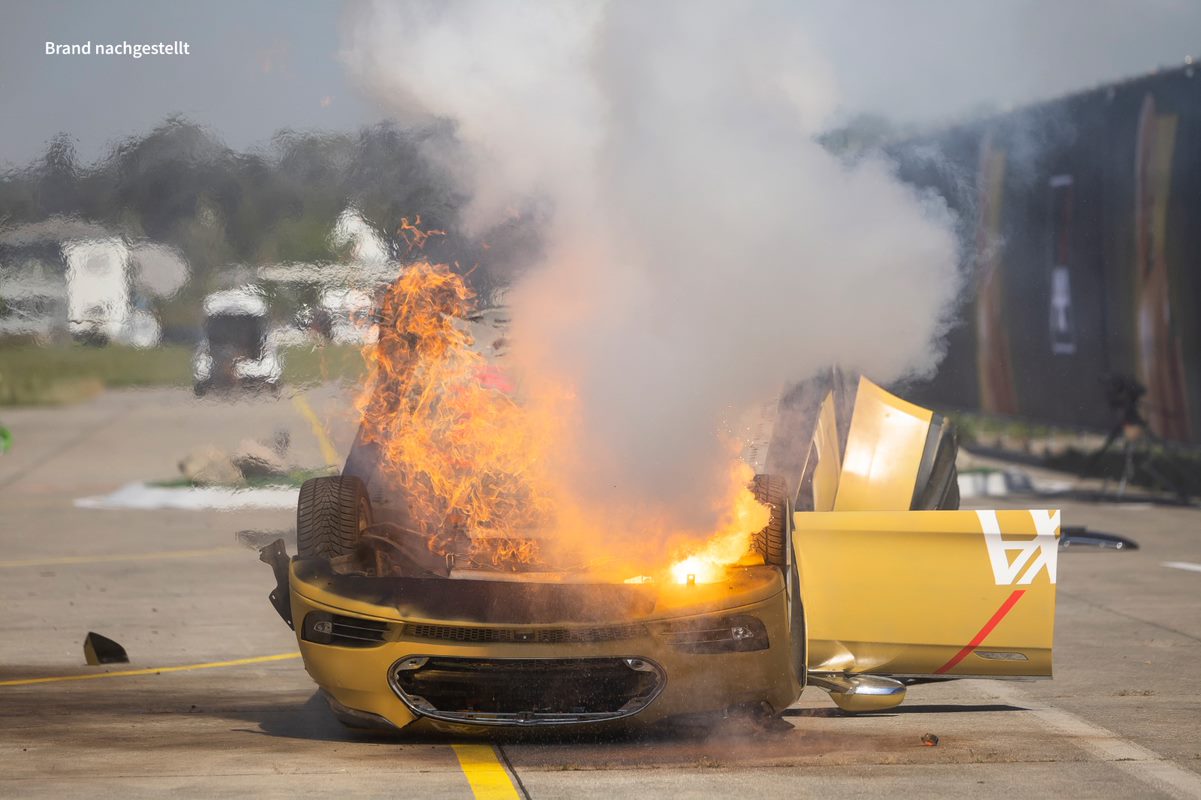 The crash video spread through social media before AXA admitted to the German publication 24AutoDE that there was no battery in the vehicle, and it had instead used pyrotechnics.
"For safety reasons, it was not possible to ignite a real battery fire at an event with around 500 people, which is why a fire with pyrotechnics was staged," AXA told the publication.
The insurer said it had aimed to "point out the danger" of a cell fire, which it said could result from damage to the underside of an electric vehicle (EV).
It said it had also wanted to "point